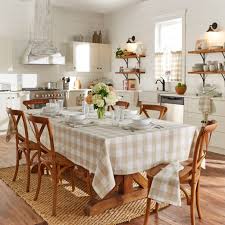 Tablecloths
♦ To make the tablecloth more resistant to staining, it should be starched.
♦ Round and oval tablecloths will keep their shape, if we are going to iron them along the thread from the center – outside.
♦ Fold tablecloths that are rarely used after ironing with the right side inwards. Thanks to this, their dirty edges will not be visible as a result of lying in the wardrobe for a long time.