Organization of space – This is one of the most important and important points in the design of any space. You should be aware of the size and potential of your property, although it is not necessary to achieve the singular, specific space for each function, because it is often necessary, so that one area or even one piece of furniture can fulfill different functions. Each house has two well-differentiated zones: day and night. There are common spaces in the living areas, such as kitchen, living room and dining room, while the night part consists of bedrooms. The first step is to decide, do you want to separate two areas, or to coexist in one place, i.e.. Convert your home into a loft-style apartment. There are other ways to subtly divide the two areas, e.g.. The walls, that do not extend all the way to the ceiling: modules used as separators or bedrooms raised on the structure by means of a platform. This makes it possible to differentiate rooms according to their functions without the need to arrange walls or partitions.
In most cases, there is one solution, which can make the most of the available space: covers the purpose of the main space of the house, usually the largest, for the kitchen, dining room and lounge, to create a large open-plan space, which also ensures various functions are at hand. To enhance the personality of each zone and separate them visually, you can use different materials in each of them, create height differences in the floor or ceiling or simply choose different colors and shades. Lighting plays an important role here, because the placement of different points of light in each zone will allow individual focusing. Furniture can also act as a separator. For example, a kitchen island can separate one space from another, or a low sideboard can be placed behind the sofa facing the dining area, with an added bonus, that it is a place to store household items.
Depending on its size and arrangement. each house is fit for one possibility or another, and the secret is choosing the best. Sometimes it is necessary to eliminate certain rooms or functions in favor of others, more elementary. It shouldn't be a problem: there are many solutions, which allow you to combine one or two functions in one small room, such as a bedroom or a study. Towel rails are very useful in the bathrooms, shelves and sinks hanging on the wall.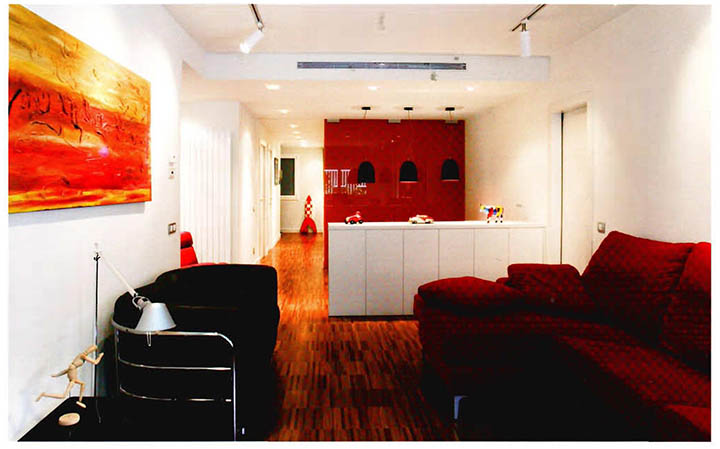 A simple white module subtly arranges living rooms and dining rooms without having to lift the partition.