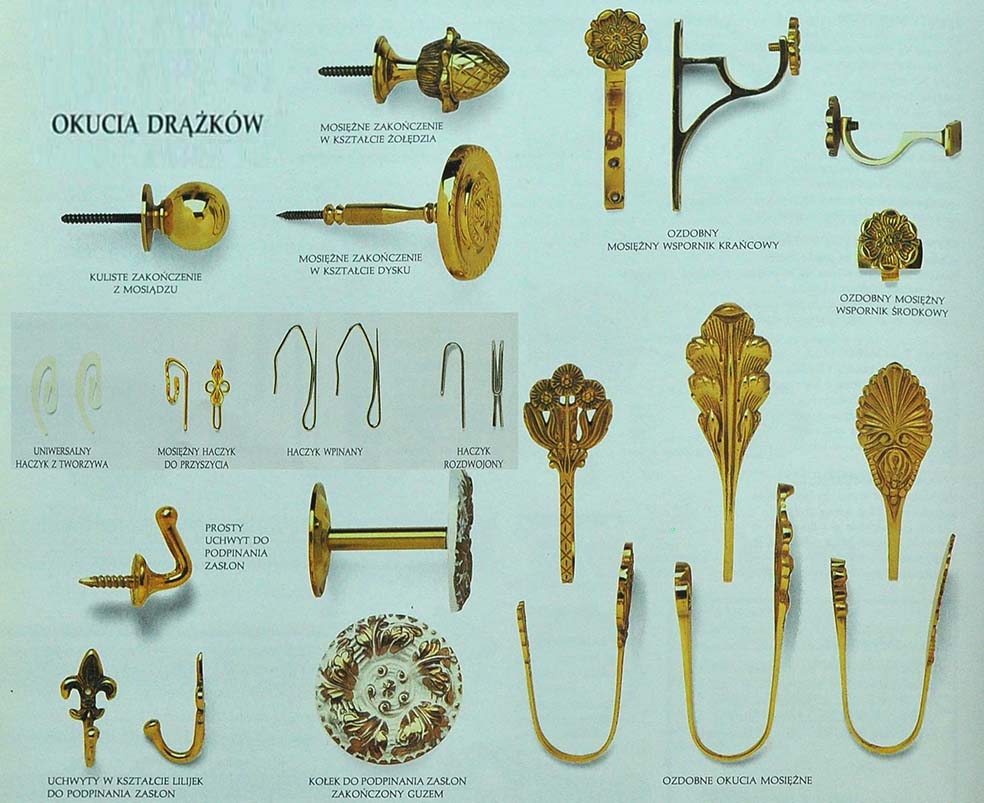 We can use a variety of accessories and fittings available on the market, in order to give the curtain a more individual character. There are many types of endings and supports for rod and rod curtain rails. There is also a wide range of accessories for attaching curtains and curtains to the walls.
BAR FITTINGS
Brass or brass-like rods are best suited for the use of decorative ends and supports, it is enough to buy only tubes of a certain length and equip them with personally selected fittings and other accessories that enrich the suspension.
Hooks for curtains and curtains
Choose the hooks that best match the type of shirring tape, which was lined with curtains or curtains. Most of the ready tapes are adapted to universal plastic hooks. The fancy folds and the types of tapes used for them, however, require split hooks, and hand-made shirring - sewn or pin-on hooks.