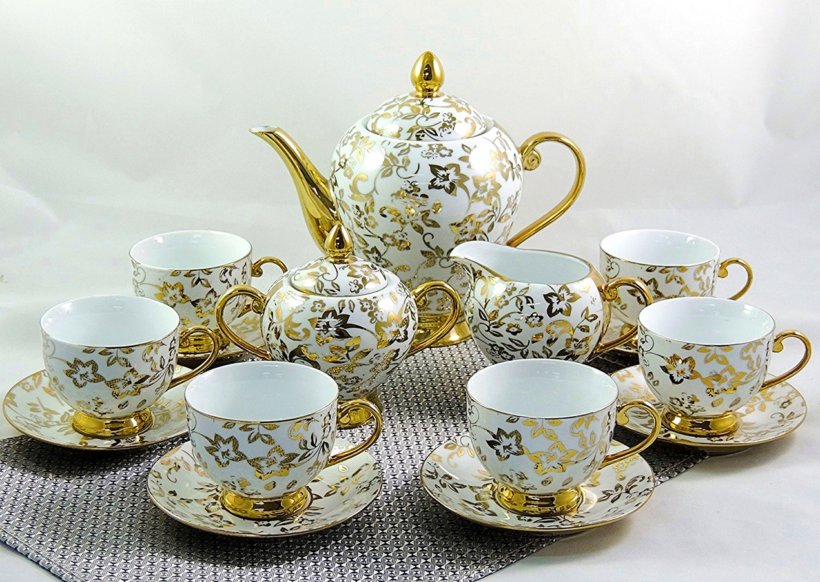 Porcelain and ceramic.
China is the homeland of porcelain. The name comes from the word "porcella", i.e.. beauty, incredibly shiny oyster shell. In Poland, the first porcelain manufactory was established in the 18th century., founded by Franciszek Mezer, for which he received nobility. Porcelain is the most valuable ceramic product, obtained from the best clay clays - kaolin, constituting 51-55% the entire ceramic mass. It is characterized by many valuable physical properties.
Porcelain it has a white color with a nice gloss, she is very tough, even harder with granite and ordinary steel. It is used in the construction of devices or parts of devices exposed to abrasion. Its specific mass (density) ranges from 2,4 do 2,6 g/cm³. A part of porcelain products are impermeable to liquids and gases (water absorption is less than 0,2%) and it is translucent. It makes a pure metallic sound when struck.
Porcelain is a bad conductor of heat and electricity (dielektryk), shows considerable resistance to temperature changes. The linear expansion coefficient is much smaller than that of metals. As for the chemical properties, the high resistance to strong bases and acids should be emphasized. Only, just like glass, porcelain is digested by hydrofluoric acid. Porcelain products are fired twice, and sometimes even three times, yet they are fragile, what should be borne in mind when manipulating.
Taking into account the properties and chemical composition, hard and soft porcelain are distinguished (feldspar).
Porcelain soft contains much less clay raw materials as a percentage. One of the varieties is bone - frit porcelain, characterized by unusual translucency, but relatively low resistance to temperature changes. It is used for the manufacture of light tableware and art products.
A relatively new material, which is in great demand among customers, is glass-ceramic material, appearing under various trade names, e.g.: agalit (Poland), arco (France), pyoceram (USA). Compared to porcelain and glass, it has much better properties. It is an exceptionally fine-grained material, with high mechanical strength and much more impact-resistant. Agalit (arco) it is even less porous than porcelain, making its surface perfectly smooth and 100% hygienic. The resistance to sudden changes in temperature is greater than that of ceramics and can be compared with that of silica glass. Just like for glass, the characteristic quantity is the softening point, which in the case of glass-ceramic material is higher (700-1350°C). This material can be recycled, therefore it does not pose a threat to the environment. Glass-ceramic dishes can be used in microwave ovens and stoves.